Bob Satti - RIP May 16, 2006
Feb-27-2002
Hi Folks

My third 2 year term as Z1C will be ending in the next few weeks. I have decided not to run for Z1C again, which will allow me to spend more time dealing with several matters that I would like to attend to as IC.
Many folks, when they 'move on' in Fidonet, let loose with a barrage of sour grapes. I won't be doing that, as I have thoroughly enjoyed being Z1C for the past 6 years. With few exceptions, you folks are the greatest!
And so we move on. I will stay on as Z1C until such time as the RC's decide on how a new ZC will be selected, and select one. If you would like to see this selection/election progress in a particular fashion, by all means take the matter up with your RC.
Take Care
Bob Satti


Special thanks to Dave Hallford who took and supplied the pictures from Bob's Party.



Click on image to enlarge.
Bob Satti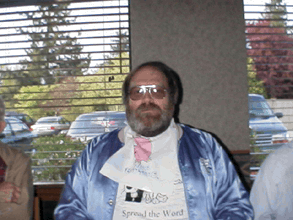 Dee and Bill Herringshaw, Bill Drake, Derek Steel, Sharon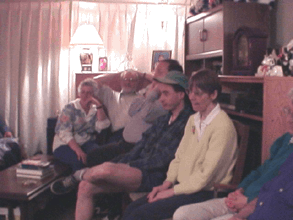 David Bowerman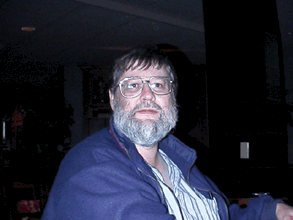 | | |
| --- | --- |
| Bob Satti and David Hallford | David Bowerman, Bob Satti |